The craft brewing industry has witnessed tremendous growth over the past few years. An impressive number of breweries open each day across the United States and other parts of the world. With an 8.9% increase in US breweries between 2018-2019 and a market of over $106 billion, it's no wonder why new breweries require the best in brewery branding to be successful.
With the competition of thousands of companies pouring a nearly identical product, how can your brewery stand out? As ever, branding is key.
This ultimate guide will teach you all you need to know about brewery branding including how to build a strong and unique presence within this highly competitive industry.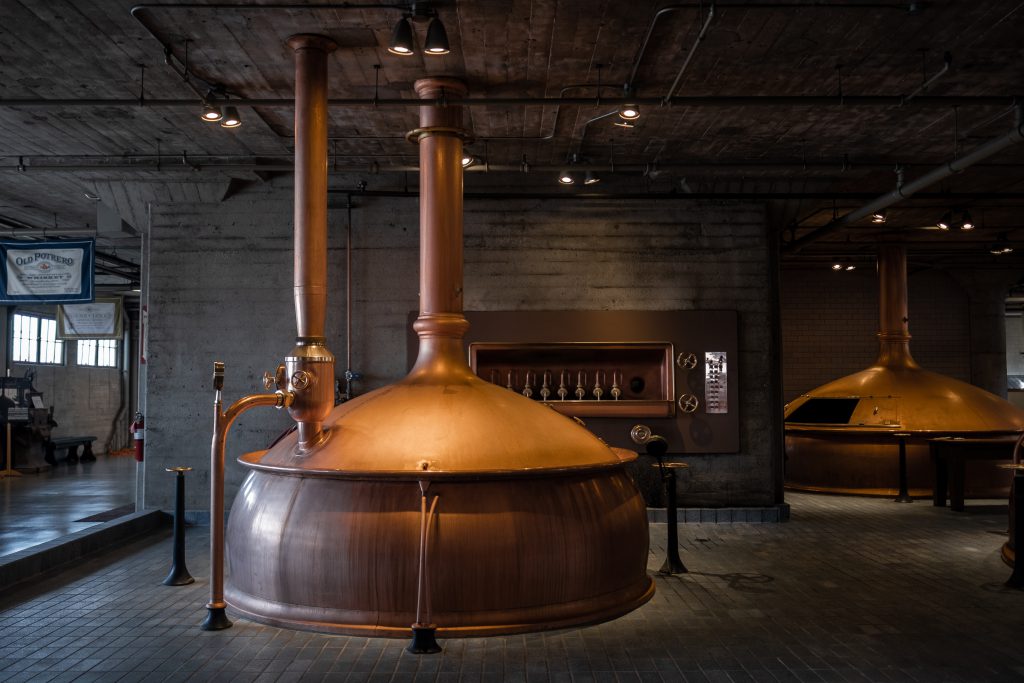 Understanding Brewery Branding
In a world of intense competition, a strategic approach to how you market and brand your brewery has never been more important.
At its core, your brand is simply the consumer perception of your company. This includes tangible and intangible things like your beer offerings and your brewery culture.
To build a strong brand you need to first define your position. This means you must identify your brewery's core concept, main audience, and what makes you unique from your competitors.
Framing Your Core Values
Your brand's core values are the laws that govern how you choose to run your business. It's a combination of financial, cultural, and customer service rules that set up your entire business ecosystem. For example, if your brewery has a core value of 100% customer satisfaction, you might have a policy that any customer unsatisfied with their beer can replace it at no cost.
It's essential to spend a considerable amount of time analyzing your brewery's core values to understand how they will guide your business decisions and make your brand unique.
Defining And Understanding Your Brand Essence
Your brand essence is the heart and soul of your brewery. Similar to your core values, it is more specifically, the foundation that defines your business. In practice, this is typically a one-to-three word short statement that helps govern how you market yourself to consumers
Some famous brand essences are:
BMW – Driving Pleasure
Nike – Authentic Athletic Performance
Walt Disney – Magical
If you're wondering why you never heard of these before, it's because your brand essence itself is not marketed. It is used to constantly remind you of what emotion or ideal you want consumers to associate with your business.
Positioning Your Brewery
Positioning is crucial for any brewery to stand out from its competitors. To develop a strong business position, you need to conduct market research to identify the characteristics of your target market. Then you should analyze the marketing trends of your competitors to understand how they attempt to attract consumers.
With this information in tow, you can identify your company's position to differentiate your brewery and its public appeal so that you stand out from every other brewery in your region.
Developing a Robust Brand Strategy and Personality
Once you've identified your core values, essence, and positioning, the next step is to develop your brand strategy and personality. While building this plan, be sure to focus on articulating your brand personality while also building off of your core values.
Your brewery should have a compelling thematic story aligned with its overall concept explaining how your business came about. Some other aspects of your brand strategy include your business model, your beer offerings and branding, your brewery atmosphere, and pricing.
In general, consumers should be able to relate more to your business's personality than the business itself. For example, people like the Walt Disney Company because it is magical and makes them feel whimsical more than do because the business operates theme parks and makes movies.
The final aspects of your brand strategy include details like the color scheme, logo, secondary icons, and typography.
Crafting Your Brewery Personality with a Great Name
Finding a great name for your brewery can be difficult in a highly competitive industry like craft beer. Your brewery should spend time nailing down the right name for its brand that conveys its core values. 
A great name should serve as an asset reflecting your brewery's essence to consumers.
Web Design and Digital Marketing For Your Brewery
To tie your branding together and best reach your target market, you must have a strong website and digital marketing presence. 
Utilizing social media channels will help your brewery engage customers and connect to a wider audience. A well-designed website will better communicate your brand personality and increase your business accessibility.
In addition, you can build a blog to illustrate your brewery's journey, share customer's stories, and provide previews on beers coming soon. Implementing local SEO will drive traffic to your website and blog which can prove essential to attracting new consumers in your region. You can read more about implementing SEO here. 
If you are interested in learning how to develop a strong brand and robust online presence that stands out in the brewery industry, DataDay Design can help you. We specialize in web design and digital marketing. Whether you need help with strategy or developing content, DataDay is your one-stop digital marketing shop!