DataDay Design is interviewing CEOs and Founders of start-ups and early-stage companies to discuss entrepreneurship and learn how these businesses are navigating the COVID-19 pandemic. We are pleased to have the opportunity to interview Graham Forman, Founder and Managing Director of Edovate Capital. Edovate is an EdTech VC firm that invests in impact-oriented seed-stage start-ups serving the K-12 ecosystem. They help companies accelerate their growth and expand the reach of their empowerment efforts.
You can read more of our interviews with America's brightest entrepreneurs here.
How did Edovate Capital get started?
Graham Forman started Edovate Capital after selling his third business, Netchemia, to Vista Equity Partners. With a wealth of experience working in EdTech entrepreneurship, education policy, and angel investing, Edovate Capital brought together the unique skillset he had developed. Graham focused on investing and advising when he realized he could impact more companies as an investor than an operator. Edovate targets seed-stage EdTech start-ups, with a focus on companies serving the K-12 B2B market.
One of Graham's priorities when evaluating an EdTech start-up is to predict its ability to democratize access to education resources. Often, companies focusing on empowering key stakeholders in the education ecosystem are the ones solving easily overlooked problems.
To date, Edovate has made 16 investments through its micro fund. In 2020, it's expected that six to seven of its portfolio companies will grow from 2x to 7x due to the increase in virtual learning demand.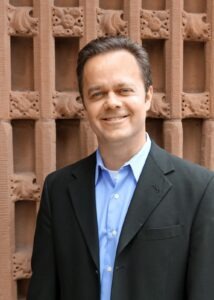 How has COVID-19 impacted Edovate?
While uncertainty is typically unfriendly towards investing, Graham says the pandemic has brought forward demand for EdTech infrastructure by 5+ years. Edovate invested in two areas experiencing elevated need due to COVID-19, including solutions to address chronic absenteeism and digitizing curriculums. Attendance is a key metric for school boards and provides a clear ROI from an impact perspective. Because attendance is tied to school districts receiving state funding, and since COVID-19 has made consistent attendance a bigger issue, investing in this space made perfect sense for Edovate.
While there's less investment at the seed-stage now than pre-pandemic, Edovate began to see a return to normalcy in May. From an industry standpoint, this has been the largest fundraising year in the history of EdTech globally. The heightened focus on virtual learning has propelled the industry to witness its first decacorns ($10B valuations from investment).
Pre-COVID, K-12 parents in the U.S. spent, on average, just 3% of their income on education resources outside of school. To put that in perspective, in both China and India, that number ranges from 30-35%. However, COVID-19 has enabled parents to be more informed stewards of their children's' education. This is especially true as the gaps in existing EdTech infrastructure become clearer. As a result, U.S. parents are increasingly spending on tutoring resources, supplemental learning tools, and other educational technology.
Graham notes that this is likely the most disruptive moment in anyone's lifetime for education. The industry will not likely return to the way it was.
How do you think about the metrics for impact as a Social Impact EdTech VC?
Impact is usually very context-specific and isn't always obvious. At the seed level, "it is rare to find companies that have done randomized trials to prove the efficacy of their product."
Since that's the gold standard for demonstrating impact, VCs often must turn to anecdotal evidence for seed-stage start-ups. In the instance of BookNook, one of Edovate's portfolio companies, their early results demonstrated small group reading instruction's power in closing literacy gaps among young children. For other EdTech companies, their impact is often based on empowering teachers or local communities. Though not as statistically significant, survey results are often crucial for demonstrating the impact of such solutions.
As seed start-ups begin to grow, randomized trials quickly become a priority. Another of Edovate's portfolio companies, Everyday Labs, has completed multiple RCTs (randomized control trials) and demonstrated that their platform can reduce chronic absenteeism by 10-15%.
When children attend school, there's a clear positive impact on engagement and learning outcomes. Other factors that Edovate considers (more specifically as an EdTech VC) when making investments are reach and whether or not platforms support underserved populations. Based on the proportion of students in a district on free and reduced lunch, Edovate can get a sense of underserved communities or those that provide education to socio-economically disadvantaged populations.
To read more of our interviews with America's brightest entrepreneurs click here.